Here is the step-by-step guide on how you can spy on someone text messages with the help of SpyMyFone on both Android and iPhone:. To begin the spy process, you need to create a SpyMyFone account by visiting its official website on your computer browsers. After that, you have to enter the valid email address to get its login credentials into your entered email id. Here, you just have to provide target iCloud account details and you will get an access to the target phone without installing the software.
Read Someone's Text Messages Without Them Knowing
Target iCloud details should be correct, otherwise, you will not get a access to the target phone. If the target device is Android, then you need to get physical access of target device. First, enter the target name, age and select an Android platform. After that, log in to the app with a registered account and give all necessary permissions that the app will ask.
Then, try again to download APK file. Now, you can move to your device and go to the SpyMyFone control panel.
Enter the same account details that you have mentioned on the target device. You will get an access to the target device, the entire data of the target device will be displayed on the dashboard and you can easily hack text messages, even other data also. Hence, SpyMyFone is ultimate software that offers a wide range of spying features.
With the help of it, users can get full access to the target phone and can hack calls, messages, images, browser, social media, location and many more.
Read Text Messages Discreetly
You must go for its free trial and you will get know it is really worth to buy to spy on text messages free without installing software. Failure to do so is likely to result in violation of applicable law that could result in severe monetary and criminal penalties imposed on the violator. You should consult your own legal advisor with respect to legality of using the application in the manner you intend to use it prior to registering, downloading, installing, and using it.
SpyMyFone cannot be held responsible if a user chooses to monitor a device the user does not have the right to monitor; nor can SpyMyFone provide legal advice regarding the use of the Software. Why we would like to read someone's text messages? Can we spy on someone text messages without installing software? TheTruthSpy TheTruthSpy is spy software which claims that spy on text messages free without installing software is possible. You also have access to the list of contacts,. Yes, you should. A healthy relationship is indeed based on trust as we all know.
However, if you feel that you need to worry, you must first trust yourself. Read the appropriate messages if you want to be sure your suspicions are not unfounded. When your partner acts like he or she has something to hide from you, they begin a conversation as regards the stuff, which indeed bothers them.
How to Read Someone's Text Messages Without Their Phone Free
And if perhaps your wife or husband avoid being honest with you and you know clearly, you own every right to read through your target messages out there. The one way to put off these suspicious thoughts would be to monitor or check ones target phone messages sometimes. You may avoid it.
Not many people like the fact that someone invades their private text messages. If you are individual of such class, never sacrifice or waste your precious time for the undeserving couple. Many people find it hard to support their unfair partner. They question their appearance, their character, and their sexuality.
How To Read Text Messages From Another Phone Distantly
It could lead to poor health; thus, you may want to avoid it. The modern mobile Monitoring applications work remotely and correctly too. What does that mean? With mobile Monitoring App, you can easily read text messages from people without their phones.
After the installation of every necessary data, the mobile Monitoring App begins to monitor the target messages. The application works in invisible mode so that the user can barely recognize it, then, every message on such a phone is systematically copied to your phone. You could read through your spouse or child messages even without having their device with the help of the monitoring app. This monitoring software hacks the target device and sends the activity report to your device.
mobile phone text surveillance!
mobile spy free download windows 10 sp2 requirements.
best spy app for iphone 7 Plus in australia!
mobile spy free download dvd player windows 8.1?
Read Someones Text Messages Without Installing Software on their Phone?
Option 1. Read Someone Else's Text Messages Through iTunes Backup?
There are several online hacking or monitoring software that allows you to read text messages without your phone. It is indeed the best mobile monitoring app for iOS as well as Android devices. Use that time to discuss any concerns, doubts or fears that you have.
You could also try writing them a letter in advance and then arrange a meeting in a neutral location if that would be easier for you. Never jump to conclusions or hurl unproven accusations at them. That will simply push the person away. They will not view these issues as simple concerns that you have that you two can work through. They will instead view your hostility and accusations as proof that you do not trust them, at all. Just express how you feel and what actions led you to feel this way.
Surely, if they are indeed not hiding anything, then they'll understand your honest concerns. They would likely be more than willing to let you see what you wish to see. Keep in mind, information can be deleted and people do lie. You should still always attempt to talk with your partner. Search their phone when they're busy or distracted. This is the most simple means of spying on a person's phone. Wait for a time that they set their phone down due to being in a hurry.
How To Read Someone Text Messages In Your Mobile - Android\iphone - Techno Records
If they have to rush to leave a room or run an emergency errand. If you have a chance to get the device when they are busy, distracted, or caught off guard then they may have not had a chance to wipe away evidence, yet. So act quickly, and be smart. If you find anything, screenshot the evidence, send it to yourself, then store it in a private protected folder or print it out, to be kept safely in a lock box.
Always make sure to delete the screenshots and messages that you send to yourself. Method Two of Seven: Passwords and Locks. Ask for their password. Many smartphones have passwords and are pin or pass code protected, rendering them otherwise inaccessible. In relationships, suspicions tend to arise when their significant other has a password on their mobile device that you don't know. Simply ask for the password, your reason being: in case you have to use their phone during an emergency or when yours is inaccessible. Dead, no service, etc.
If they have nothing to hide they will usually gladly and freely offer the information, If not, certainly seek other means of obtaining actual proof, before accusations. Do not delete any texts, call logs, or other data. Not only will this provide evidence of your spying, but can be considered theft and lead to criminal charges.
Try to leave no trace of your spying, this can be difficult but always remember to mark messages you've read as unread and to close tabs that you've opened that they haven't. View and scan the target phone's web history, texts and all calls visually at first. Only visually. If you must take notes for memory, take mental notes only or capture "screenshots. The screenshot method is effective. Do not create a paper trail by writing anything down, ever! Even if you intend to throw out any notes, you run the risk of being implicated in a privacy violation.
Capturing the screenshots and sending them to yourself via text or email is a much safer method of visual note taking and viewing. It also makes it much harder for anyone to track delete at will , So long as you delete the screenshots and messages that you send!
Reading others text messages
Reading others text messages
Reading others text messages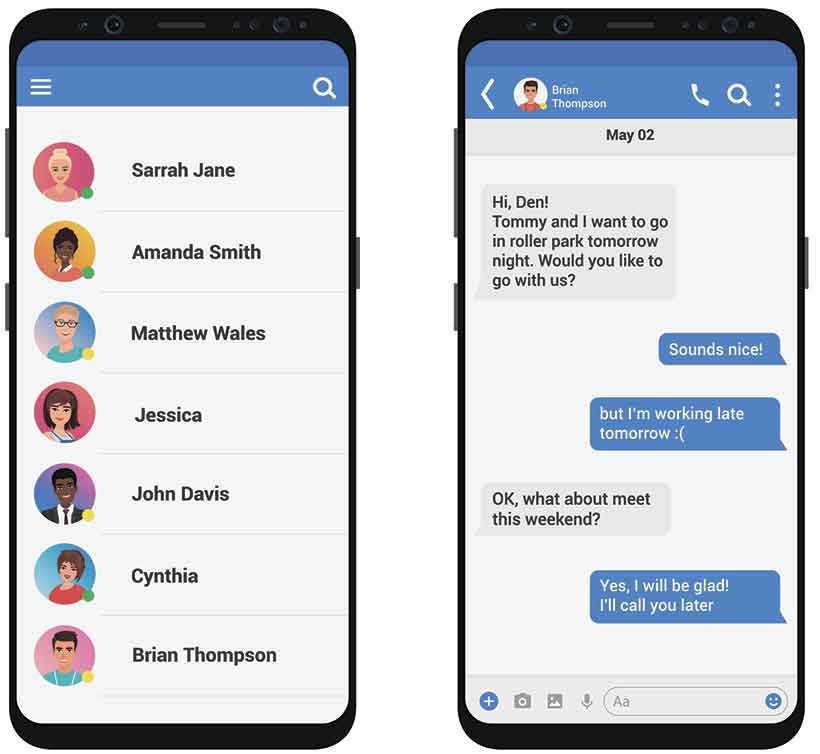 Reading others text messages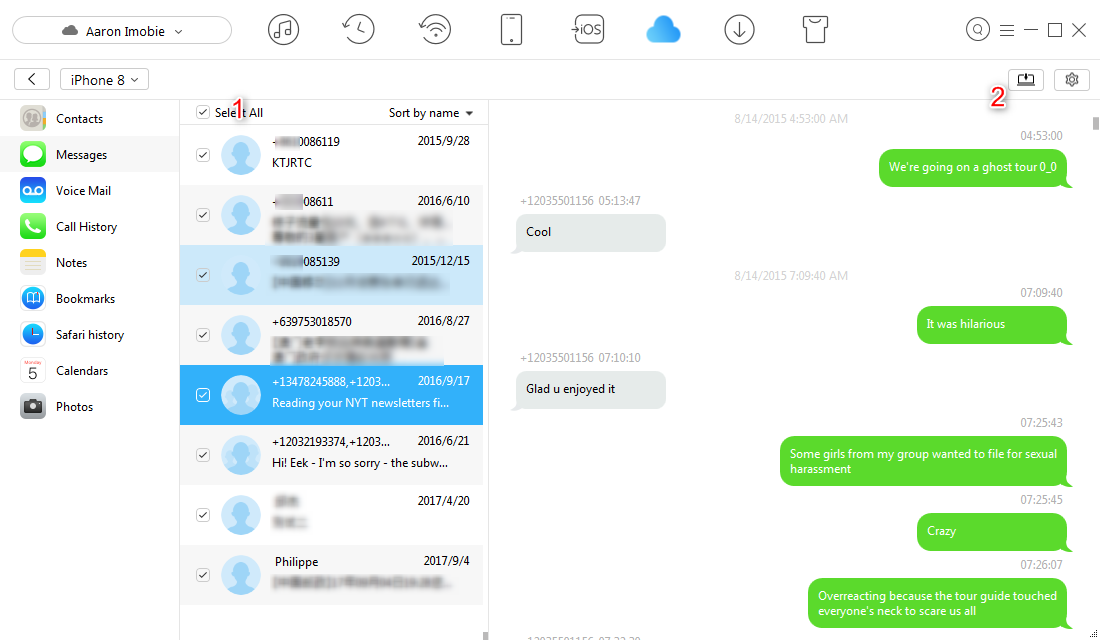 Reading others text messages
---
Copyright 2019 - All Right Reserved
---